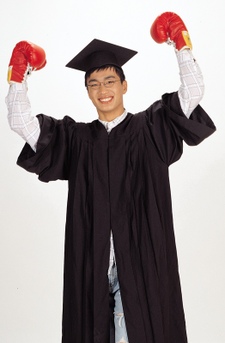 Drew McLellan blows my mind with his example of genuine love for college grads. And to get it all together in less than 2 months! If you're not hip to his just posted e-book - check it out here. The version with pictures is best :) A surprise with every contributor. Amazing in it's diversity of thought and ideas, this is a stroke of brilliance, folks. Unfolding as clouds move across a clear blue sky. Flowing as the river during the Spring thaw. This is gift to grads and beyond. Heck, lets call it what it is - a gift to everyone associated with a conversation community.

Check the contributors - WOW - and then check their blogs.


And if you haven't already done so - be sure to thank Drew for HIS generosity!!!